Refractive Lens Exchange (RLE) is often the treatment of choice for dysfunctional lens syndrome (DLS). RLE is also effective in treating myopia, hyperopia, and astigmatism in patients who are not otherwise candidates for laser vision correction.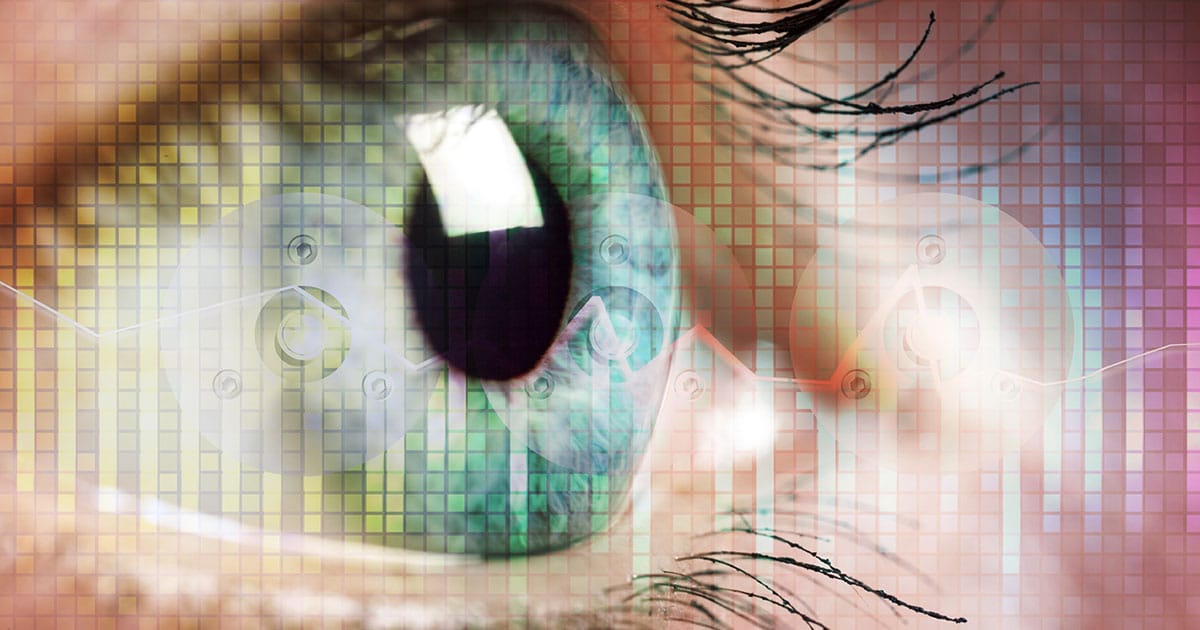 Seen as an alternative to laser vision correction, refractive lens exchange (RLE) is a recommended procedure for many experiencing dysfunctional lens syndrome symptoms — especially when the lens already shows signs of aging. RLE fully replaces the affected natural lens with an artificial intraocular lens to give the patient a permanent vision correction solution.
The primary purpose of RLE is to improve functional vision both in the distance and up close. A secondary benefit of RLE is that it prevents cataract formation in the future. For these reasons RLE is a sensible investment for those who have experienced worsening vision with age. RLE greatly reduces the dependency on bifocals and glasses, providing more freedom and visual independence in the everyday life of those who undergo the procedure.
You may also hear of RLE referred to as a "dysfunctional lens replacement," but the procedure and its intent remain the same.
RLE uses a special IOL referred to as trifocal lens in order to correct the full range of vision. This allows vision to come into focus up close (reading vision), in the intermediate range (phone and computer vision), and distance range (driving vision). Each of these ranges are available in any direction. Unlike bifocal glasses, which require patients to look down to read and up to see in the distance, RLE allows patients to see up close or far when looking in any direction. Unlike blended vision, where one eye sees up close and the other in the distance, RLE allows both eyes to see with the same image quality up close and in the distance. This improves depth perception as well as visual quality.
See our in-depth guide about IOL implantsin-depth guide about IOL implants to learn more.
The RLE Procedure
RLE is performed as an outpatient procedure. On the day of surgery, the patient will show up 1–2 hours before the surgery to get ready. The nurse will administer eye drops, check the blood pressure, and administer medication to assist with relaxation. The patient is then brought to the operating suite where the dysfunctional lens is removed and the new custom lens is implanted.
During the surgery, the patient will experience swirling lights of colors and patterns. They will also hear the hum of the machines in the room, as well as the voice of the surgeon letting them know what to expect next. The procedure is entirely painless. Many people report enjoying the light show during the surgery. Sometimes, due to the anesthesia, patients do not remember the surgery at all.
When performing RLE, the eye is scanned once the dysfunctional lens is removed. This allows the surgeon to precisely custom pick the power of the lens which must be implanted in order for the patient to see their very best without glasses following cataract surgery.
The incisions made during RLE are small and are created in such a way that they are self-sealing. For that reason, sutures are usually not necessary following RLE.
RLE Recovery
Recovery from RLE is relatively quick. The average patient achieves drastically better vision within the first 24 hours of the procedure. Mild corneal swelling or inflammation is normal following surgery. This may result in hazy vision for the first few days following RLE. As the eye heals, the vision may fluctuate slightly for the first few weeks, after which the vision stabilizes.
Post-Op Instructions
Medicated eye drops are used to prevent infection or inflammation. Eye drops are taken four times per day for the first week and then slowly weaned over the next few weeks. For 14 days following RLE, the patient should abstain from heavy lifting, straining, swimming, and eye rubbing. Eye shields should be worn after surgery to prevent accidentally rubbing or bumping the eyes.
Refractive Lens Exchange FAQ
5 Reasons You Should Choose Heart of Texas Eye Care for RLE Eye Surgery
Personalized Care — Our surgeons spend time getting to know every patient and their specific needs before planning vision correction surgery. Every person is unique, and therefore every surgery plan is unique. We ensure that patients receive their desired outcomes by very clearly discussing their goals and what to expect following laser vision correction surgery.
Customer Service — Every step in your journey to better vision is given deep consideration. We offer convenient scheduling with our online self-scheduler, continuous access to your personal surgery counselor, and efficient use of your time in our modern, beautiful office. These are just a few of the touch points that will make your experience at Heart of Texas Eye Care pleasant and enjoyable.
Technology — We are dedicated to providing the very best and most up to date diagnostic and treatment options. This allows us to customize the best treatment plan to meet each specific patient's needs. For this reason, we are the first practice in central Texas to provide SMILE, which we offer along with every other modern vision correction option, including blade-free, all-laser LASIK, PRK, ICL, and RLE.
Experience — Both of our board-certified ophthalmologists have combined experience of over 100,000 procedures, fellowship training in cornea and refractive surgery, and are industry leaders in refractive surgery.
Flexible — We accept many forms of payment, including cash, check, and credit. We offer great financing options through Alphaeon Credit and Care Credit. Furthermore, you can use your Flex Spending Account (FSA) for laser vision correction!